I recently bought a new hard drive for my Windows 10 PC because the previous one stopped working. I was able to create a system recovery USB before the old hard drive failed completely. However, after installing the new hard drive, I was unable to re-install Windows. Here's how I managed to re-install Windows 10 to my new hard drive.
If you decide to change a hardware component of your Windows 10 PC, you should not run into issues with your PC's digital entitlement (also known as a digital license). Your Windows digital license is the unique signature that is given to your PC by Microsoft and stored on Microsoft Activation Servers. If you upgraded from a previous Windows version (Windows 7 or Windows 8) to Windows 10, the license you were previously running is exchanged for a diagnostics product key. If you are a current Windows 10 user and you want to upgrade your PC's hard drive, you should be able to do it without any issues with your Windows 10 digital license.
I happened to find a Microsoft answer forum that offers a detailed explanation of Windows digital licenses. The only issue you may run into with swapping out PC hardware is if you change the motherboard. The motherboard is the only part of your PC that if changed will invalidate your Windows digital license. Therefore, you shouldn't run into any issues when you change your hard drive. Just be sure to back up your PC before you replace your hard drive.
Here's what you need to do to backup your Windows 10 PC.
Go to Settings.
Go to Update & Security.
Go to Backup to backup your PC to a USB drive or other storage device. How to create a Windows 10 recovery drive is a helpful reference if you have any questions. I keep all of my essential files backed up using OneDrive, so I don't have to worry about restoring any of my files if I have to reinstall Windows 10.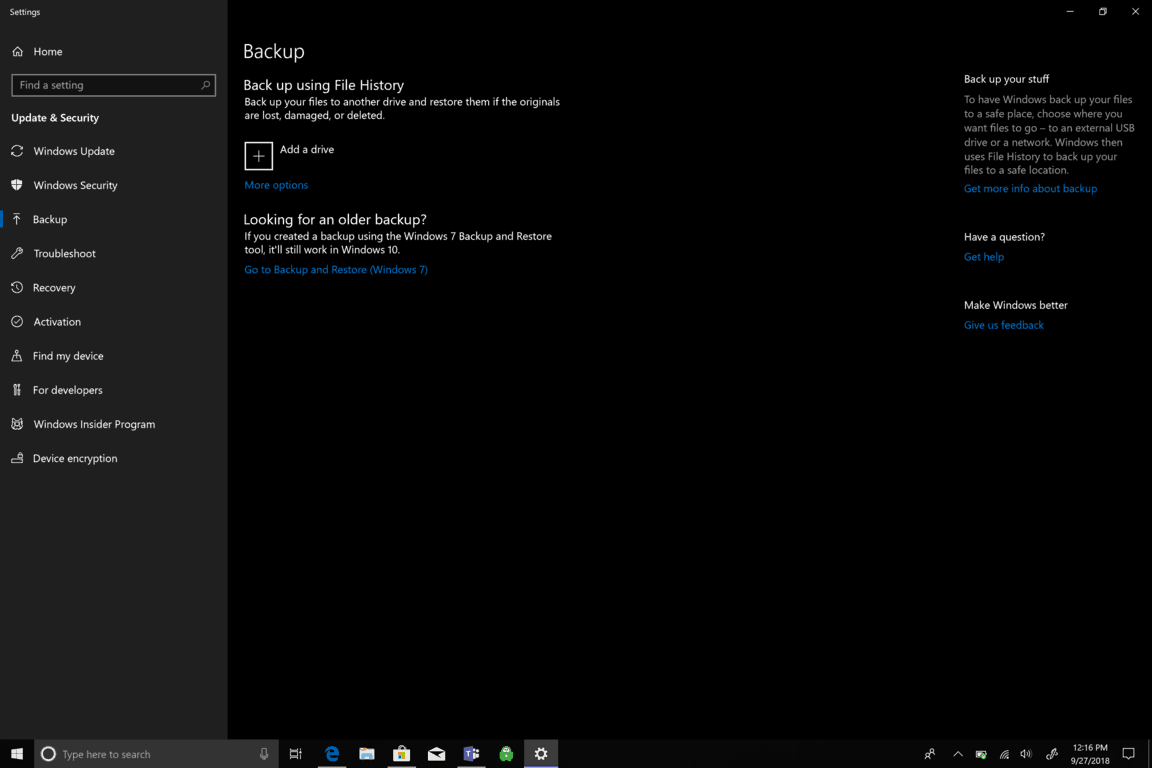 After backing up your Windows 10 PC to a USB or other storage device, it is time to install your new physical hard drive to your Windows 10 PC. Obviously, you will need to disconnect the power from your PC to complete the hard drive installation. After you correctly installed your new hard drive to your PC, it's time to restart and restore your device back to Windows 10.
Pending any unforeseen issues, you should be able to plug in your recovery drive (How to create a Windows 10 recovery drive) and power up your PC to reinstall Windows 10. The recovery drive will restore Windows 10, but you will have to re-download all third-party Windows 10 apps and games (Steam, Bethesda Launcher, etc) once the Windows 10 reinstallation is complete.
It is important to evaluate what option works best for you before you attempt to replace your hard drive. Other options available include How to restore your PC from a Windows 10 system image, How to download Windows 10 ISOs without the Media Creation Tool, and Download the Windows 10 Media Creation Tool. It's important to note that replacing PC hardware is only recommended for advanced Windows users. If you feel unsure about whether or not you can do it, err on the side of caution and take your Windows PC to someone that knows what they are doing.
Share This Post: