Dell Mobile Connect is an alternative to Microsoft's Your Phone. Dell Mobile Connect works in the same way that Your Phone does; you can connect your Android or iOS phone to your Windows 10 PC via Bluetooth. Previously, Dell Mobile Connect was an exclusive feature on Dell PCs. However, there is a way to install Dell Mobile Connect on any Windows 10 PC. Here is a look at what you will need to get started.
Turn developer mode on
First, you have to make sure that your Windows 10 settings will allow you to install Dell Mobile Connect. Here is what you need to do to get started. Go to Settings > Update & Security > For developers.
From here, you will find three options to install apps.
Microsoft Store apps - only allow you to install apps specifically from the Microsoft Store. You will be blocked from installing apps from websites.
Sideload apps - Install apps from known sources that you trust to install third-party apps.
Developer mode - Install any app from any source.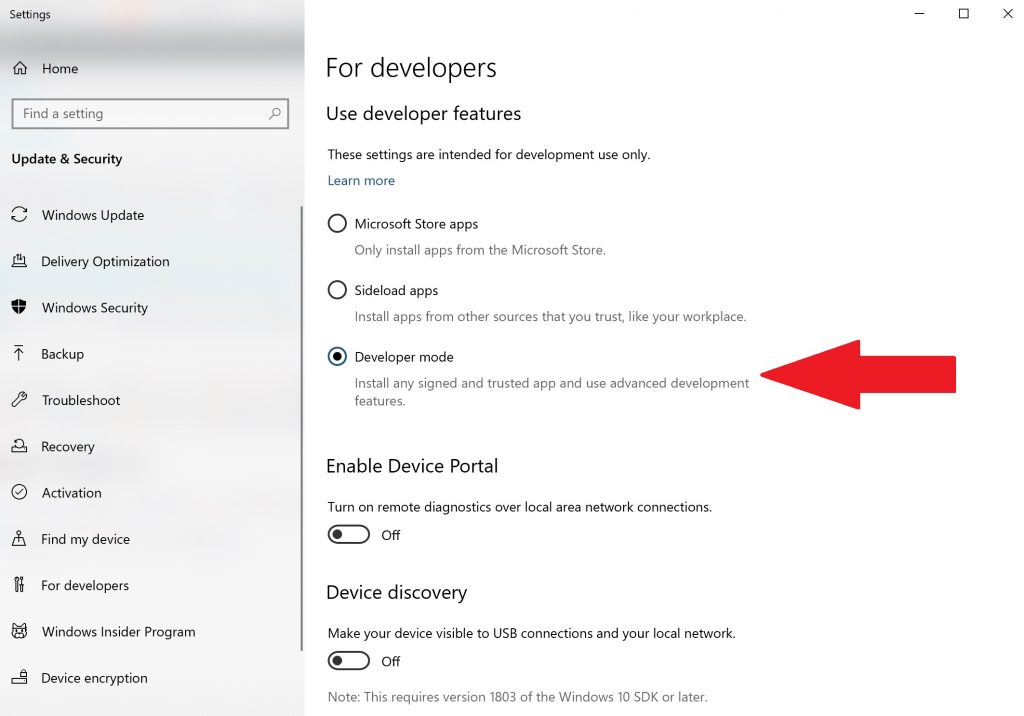 Install the Dell Mobile Connect app and drivers
Once you choose Developer mode, a package will download and install on your Windows 10 PC automatically. Next, follow these steps to download the necessary apps and drivers to get Dell Mobile Connect working on your Windows 10 PC.
1. Install the Dell Mobile Connect Driver Update for Windows 10 from the Dell website.
2. Install Dell Mobile Connect from the Microsoft Store.

Developer:
‪Screenovate Technologies‬
3. Install the Dell Mobile Connect app on your Android and iOS smartphone.
Link your smartphone to your PC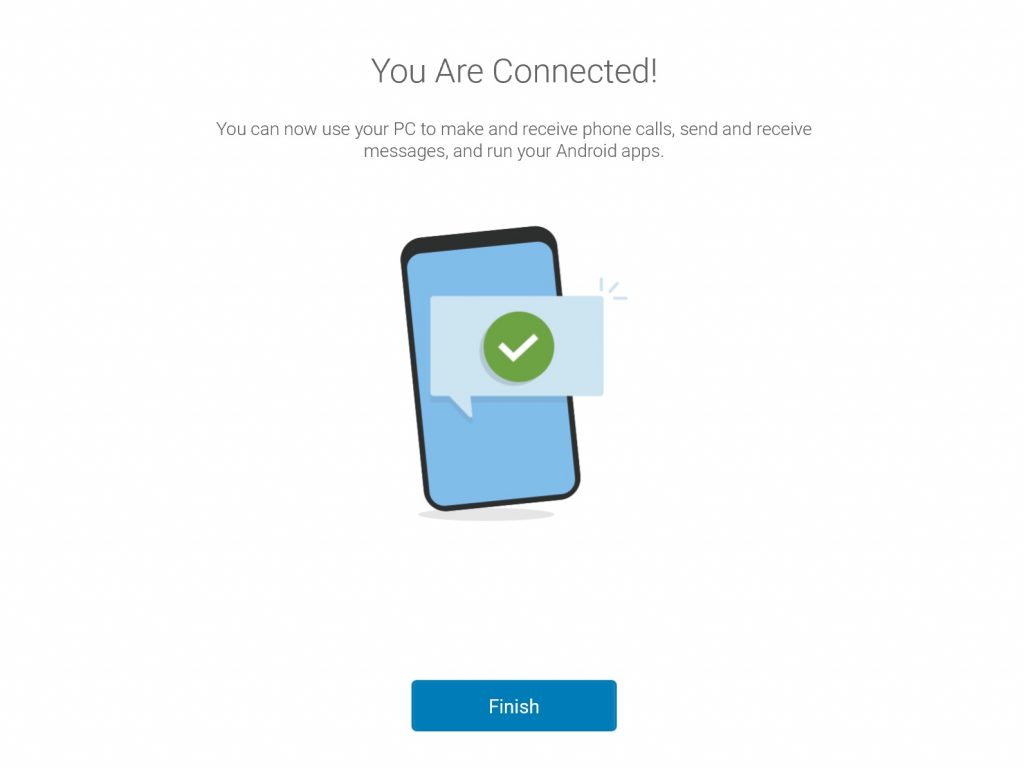 Finally, you will need to complete the link on Dell Mobile Connect between your smartphone and your Windows 10 PC over Bluetooth. Once you go through the linking process, you will be able to see and respond to text messages, transfer files, and run apps on your phone, directly from your Windows 10 PC.
Do you prefer using Dell Mobile Connect or Your Phone on Windows 10? Let us know in the comments.
Share This Post: