How to import data from a PDF in Microsoft Excel
To import PDF table data into Excel:
Click the Data tab in the Excel ribbon.
Click Get Data > From File > From PDF.
Choose your PDF file.
Select the tables to import from the PDF.
Applies to All Windows 10 Versions
Microsoft Excel recently gained support for a new data import type which has been a long time in coming. Office 365 subscribers with the latest Office updates installed can now import data from tables in PDF files, removing the need for cumbersome intermediary steps.
The feature was announced on the Microsoft Tech Community blog earlier this month. To start using data in a PDF, first open your Excel workbook and switch to the Data tab on the ribbon.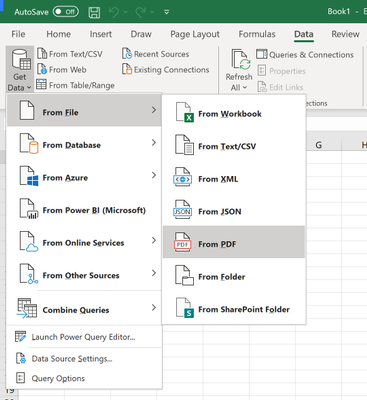 Click the "Get Data" button to the left of the ribbon and then choose the "From File" category. Next, select "From PDF" and select your PDF file in the filepicker which will appear.
After you've found the file, a window will appear displaying all the tables within your PDF document. Use the prompt to select the tables you'd like to import. You can choose to import tables individally or as a multiple selection.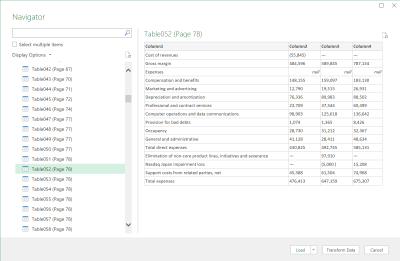 Once you're done, press "Load" to add the data to your Excel worksheet. Data can also be customised before import using the Power Query Editor (click the "Transform Data" button in the Navigator window). You can find further information on the feature in the Pdf.Tables Power Query documentation.
Share This Post: