If you're looking to pick up an Office 365 subscription, you might want to turn to the Microsoft Store for your purchase. A new promotion has emerged, and Microsoft Rewards members can now score 5,000 points with the purchase of a one-year Office 365 subscription at the Microsoft Store.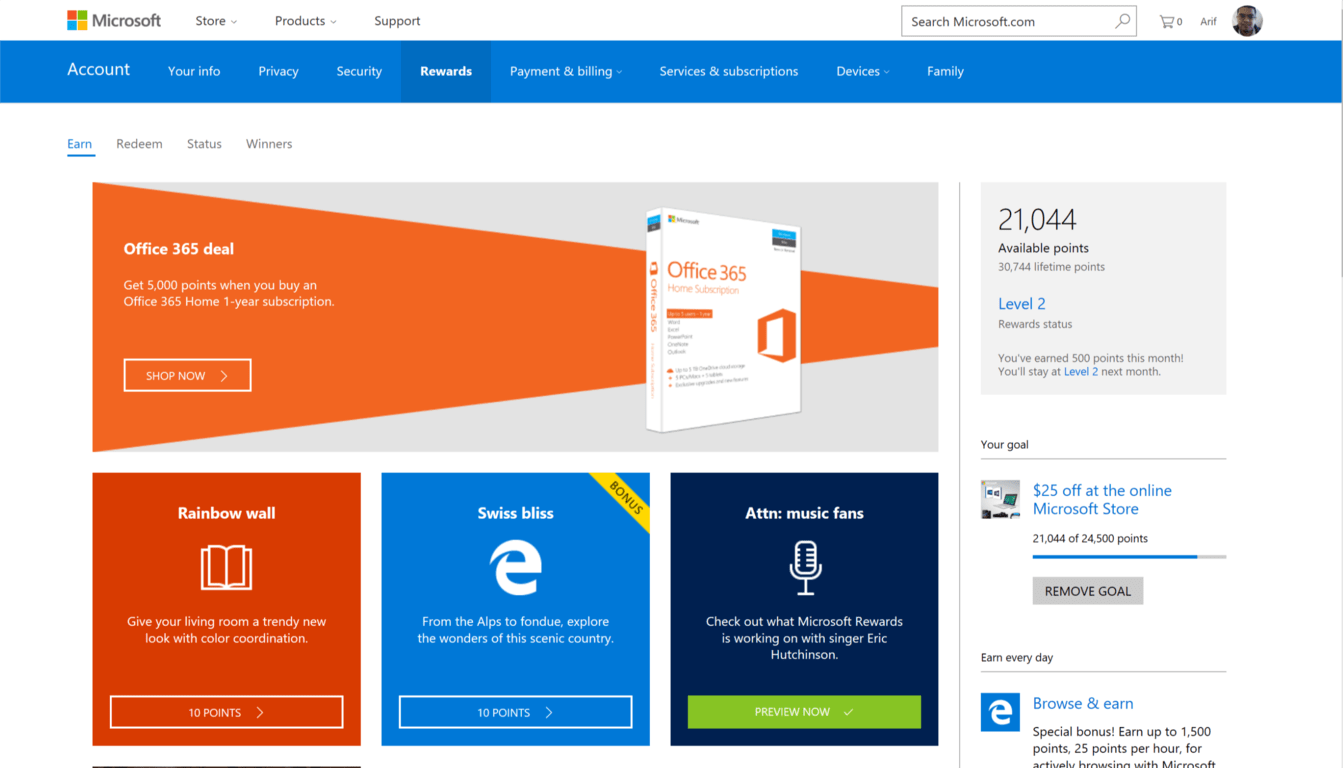 As seen above, the Office 365 promotion appears on the main page of the Microsoft Rewards dashboard. This latest ennoblement, nonetheless, is not surprising, since Microsoft has previously promoted its other products through the program, such as when Rewards members could score 5,000 points for the purchase of a controller from the Xbox Design Lab.
For fans of the program, these 5,000 points could prove to go a long way in the future. Rewards points can be redeemed for other items such as Amazon gift cards, Xbox Live subscriptions, and giftcards for the Microsoft Store, so 5,000 points might eventually become $5. As always, let us know what you think of this latest offer by dropping us a comment below!
Share This Post: