What do you do when Microsoft's promises and reneges on a new software solution? You find some gifted developers who can provide you with an even better experience.
Enter, Stardock.
Back when Windows was going through an identity crisis with Windows 8, Stardock was there to offer users a software solution that made Windows 8 more like Windows 7 and thus a more familiar and welcoming tranistion for many. The company's Start 8 software brought back the lauded Windows 7 Start Menu alongside Microsoft's new Widnows 8 interface.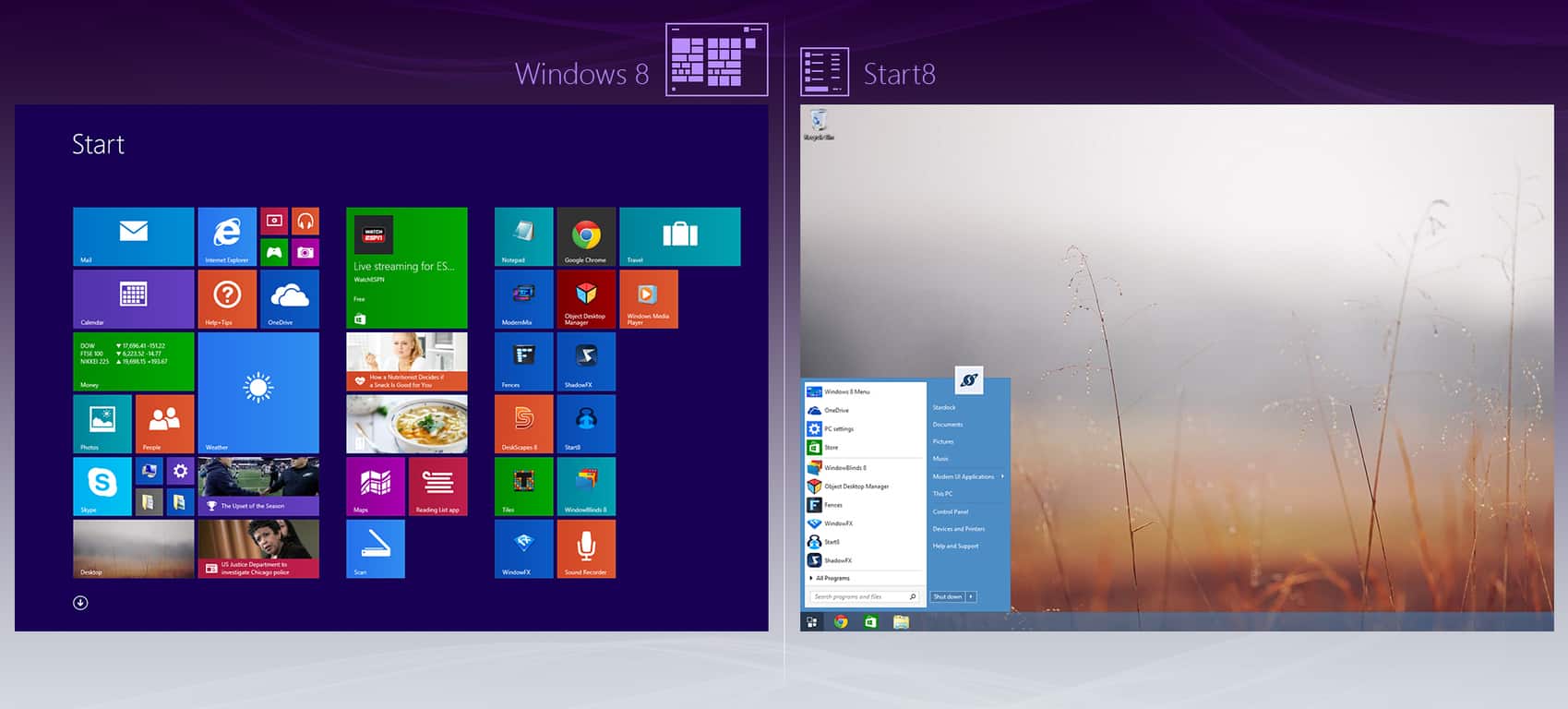 Well, the company is back offering users additional functionality with its Groupy software.
For a bit of reference, the Windows team teased a new tabbed experience that would come in some future update to Windows 10. The new tabbed functionality was called Sets and would allow users to group separate applications into a tabbed interface similar to an internet browser, helping to declutter desktops as well as organize tasks and workflows.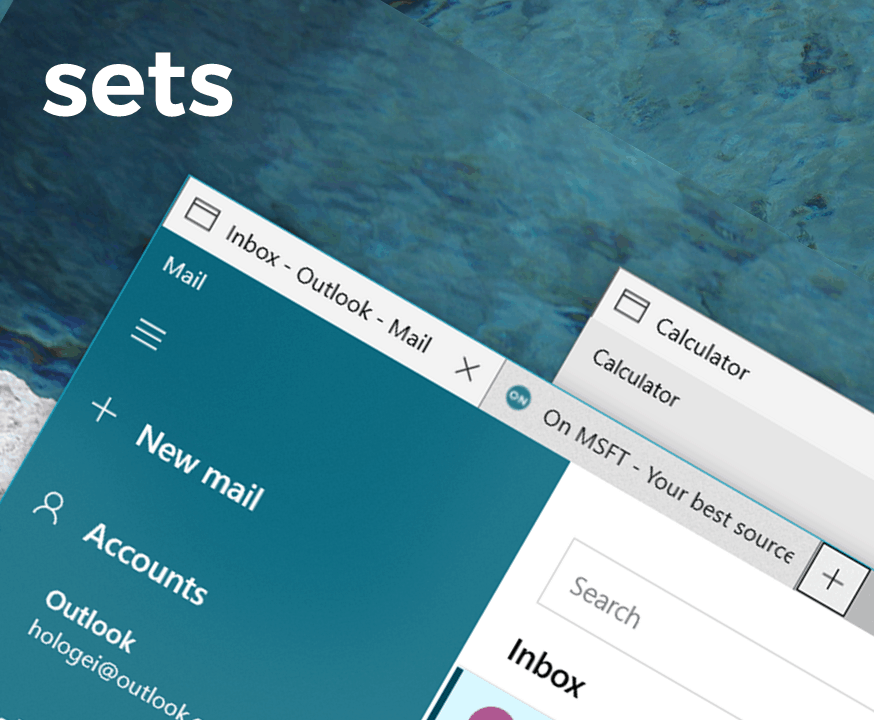 Unfortunately, the Windows team pulled back on that release in its Insider program and will presumably revisit development of it at some future date, but having tested it, I found that I quickly became addicted to the functionality.
Despite Microsoft selling productivity as a multi windowed experience with its titular product Windows over the past 30 years, I personally found that tabbing my workflow boosted my productivity.
Thankfuly, Stardock offers a similar and in most ways, a superior experience with Groupy.
I've been testing Groupy for the past few months and it's become a necessity for me. Using Stardock's software, I'm able to organize my workflow by 'tabbing' all of my open Office docs, Google properites such as Docs, AdWords, YouTube Studio, etc, as well as all of my UWP and PWA apps into neat sections.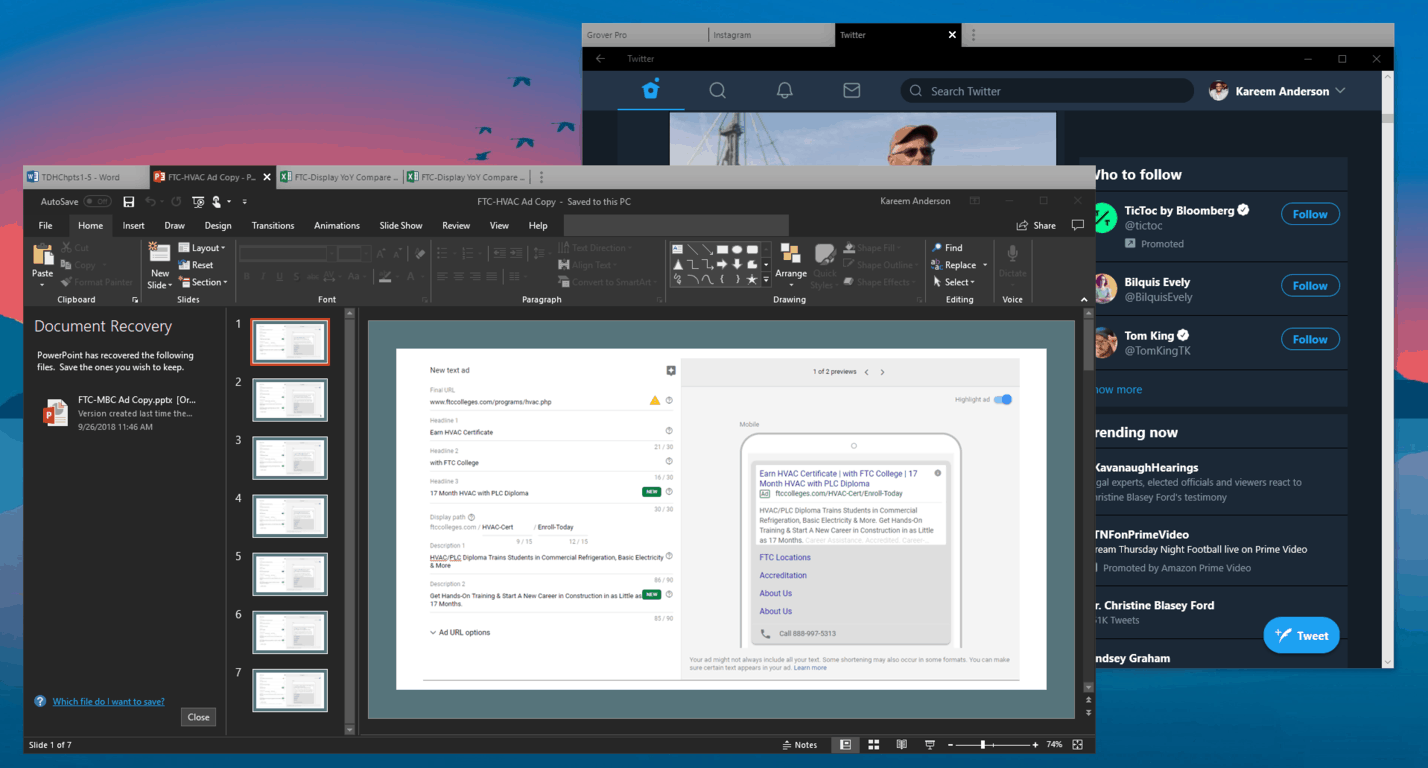 As a bit of context, I've been testing Chromebook functionality, and as the OS prioritizes a tabbed experience, I can see the appeal of signal clear windows of productivity. The time of moving a mouse between windows becomes shorter, time searching for open windows is reduced and customization is increased, in my opinion. Opining on Microsoft's Windows 10S experiement paired with Sets, the company could have a decent ChromeOS competitor from a workflow standpoint.
Other benefits of Groupy include:
Key Features
Drag and drop applications together to group them under a common tabbed interface
Organize multiple applications and documents together for convenient access
Group related tabs together for optimal workflow
Save groups of applications together for future usage
Manage tabs in quick and natural ways with the browser-like interface
Add new tabs to existing groups quickly and easily
Mouseover tabs to preview the window contents
Copy files between Explorer tabs. Drag files to the target tab, pause to switch, and then into the target window.
Automatically group instances of the same application together
It's a bit premature to measure Groupy against the nascent development of Sets, but where Groupy excels over Sets is in its sheer performance. Apps don't crash when paired, tabbed groups are kept in memory and can be pulled back up and reopened, thus saving me time and enabling to be more productive. Apps also keep their sizing when switching between windows. Another benefit is that Groupy's presence spans Windows 7, 8.1 and Windows 10.
Perhaps, the best thing about Groupy is that it's available, now. No waiting, no promises of soon or Insider testing. Users can head to Stardock's website and either try it for 30-days for free or a one time purchase of $9.99 or $29.99 for a package that includes Object Desktop.
Once purchased, users can install the software on up to five devices (I believe).
My only objection about Groupy is the target window for tabbing applications is a bit large. Users may find themselves accidentally tabbing apps they may have only intended to snap to one of the four grid sections in Windows.
For Insider looking to regain Sets functionality or Windows users looking for more organizational resources, I recommend giving Groupy a try.
Share This Post: