From improvements to Edge and even Cortana, the Creators Update enhances several of the experiences across the Windows 10 operating system that we've all come to love. Ever since I installed the Creators Update to my secondary Windows 10 device, a Lenovo T440S laptop, I've come to enjoy the ability to use and install multiple themes in Windows 10. These themes allow me to customize my background picture, highlight colors, and even sounds, making for a very cool experience. What follows is a look at my favorite Windows 10 themes.
Community Showcase Cityscapes:
Featuring the Seattle Space needle, and the downtown Manhattan skyline, this theme brings the famous locations from cities around the world right to your desktop. Jam-packed with a slideshow of 20 images, I find that this theme is perfect, since it brings images from across the world straight to my desktop without me ever having to do a Bing search. Keeping things classy, the theme also features a dark gray accent color and some much more modern system sounds which I think can match the upcoming Project NEON design overhaul. You can give the sounds a listen from the link below the image (Though you should lower your volume a bit since the track plays a bit too loud.)
Cats Anytime:
Let's face it, sitting at the computer all day can get stressful, and what better way to relieve stress than with cats? If you're like me and spend lots of time working on the computer, but do not have a feline friend of your own, the Cats Anytime theme is one for you to install on your Windows 10 device. The theme sets a default brown accent color and features 10 different cat wallpapers, which means I am able to smile and enjoy 10 different felines as the day progresses. Much adorable!
Beautiful Blossoms by Elena Yansupova:
Now that the cold and long winter has passed, spring has officially sprung, and flowers are blooming all across the USA. If you're still working on planting your garden like I am then this is a theme for you. The theme changes your system color to green, and features 15 beautiful floral images shared by Photographer Elena Yansupova, which is further inspiration for me to get that green thumb going and plant a photogenic garden of my own!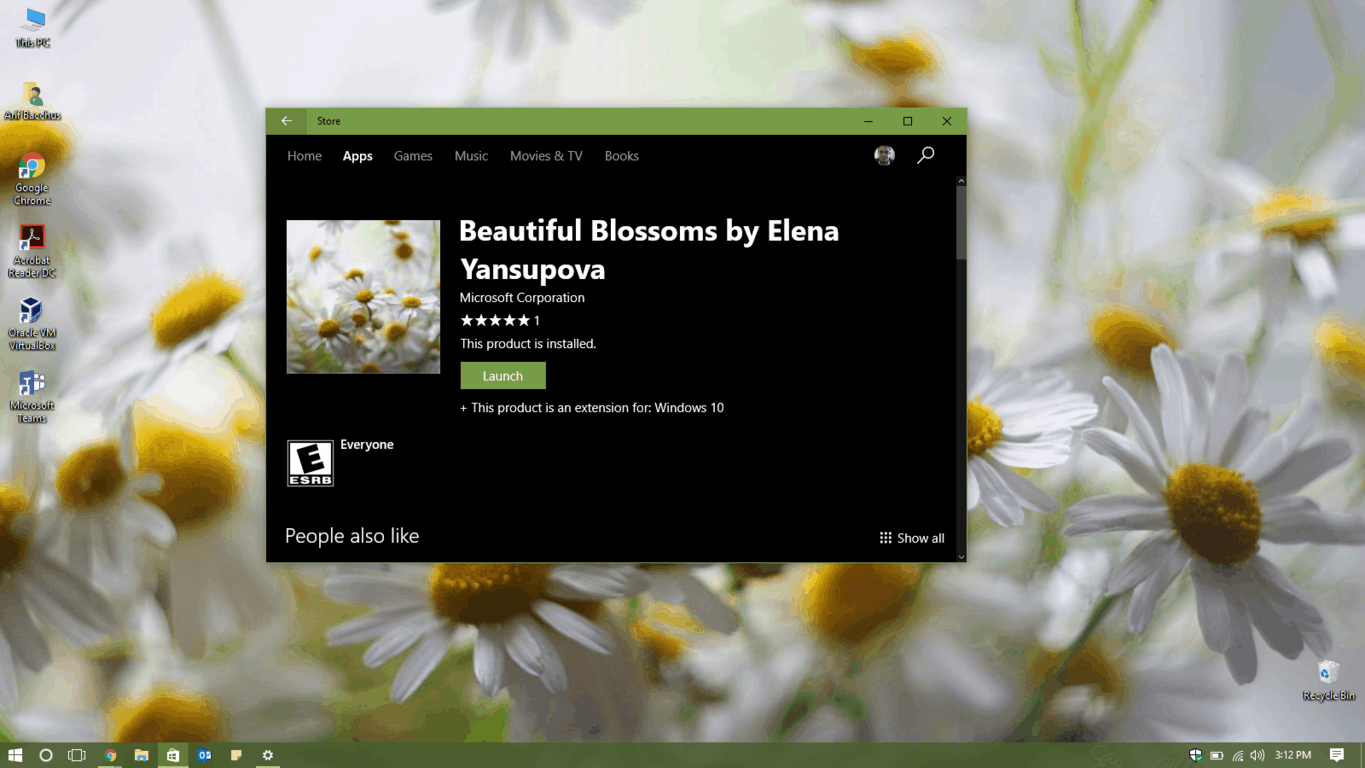 Community Showcase Everyday Art 3:
Sometimes, it's the little everyday things in life that can become simple art.  I'm the kind of person that loves to think outside the box, and this is a theme that does the same. The theme features 21 everyday objects but places them artful spots. I love how this theme highlights the things we use every day, be it a bicycle or candles. It really gets me thinking and fires up my thoughts as I sit down for my shift here at OnMSFT.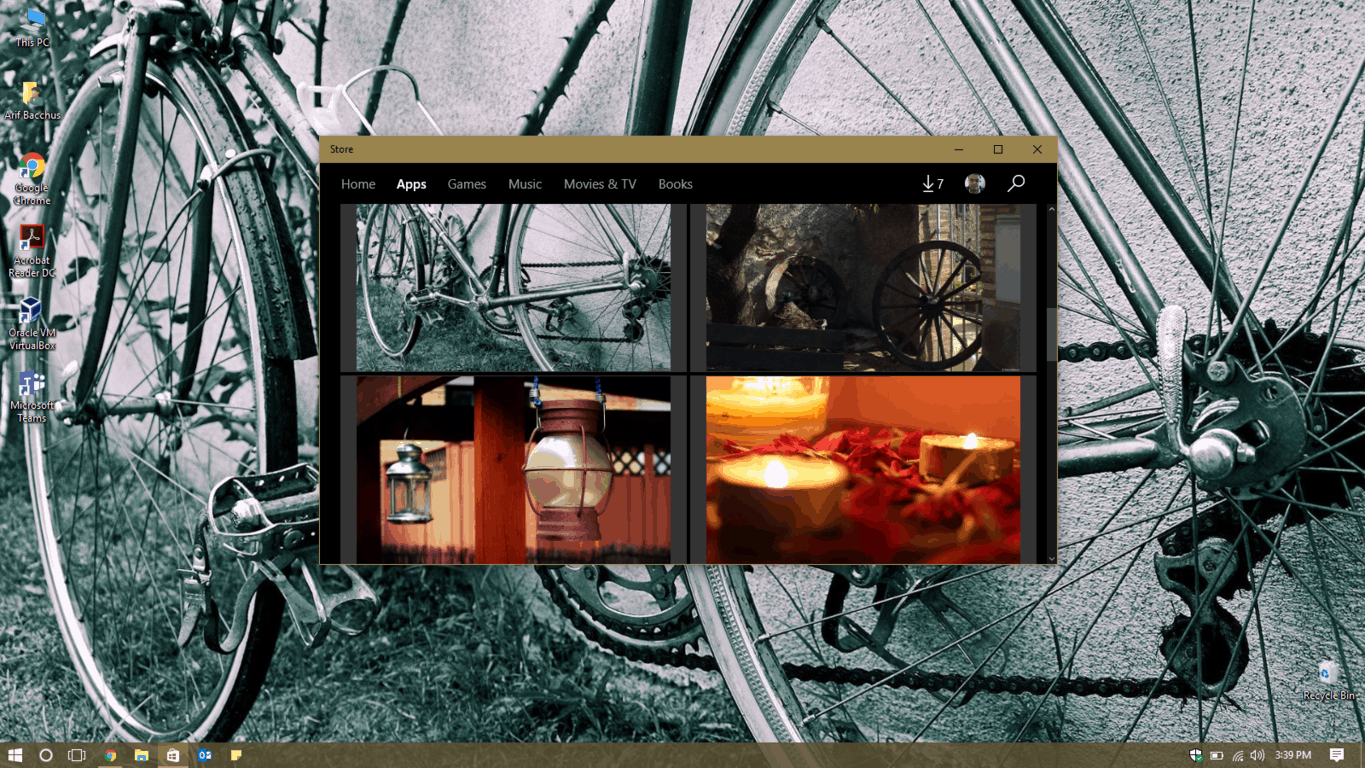 Dark skies by Tracy Hymas:
Spring is not all about flowers, since, as they say, April showers bring May flowers. Springtime in New York, (and even Seattle) can mean for some dark and stormy skies, and this is a theme which I love to switch to on a stormy day. Featuring photos by Tracy Hymas, this theme features 10 dark background images, complete with stormy skies. It also switches the system color to Dark blue, which has always been one of my favorite colors to use in Windows 10, since it just makes everything pop.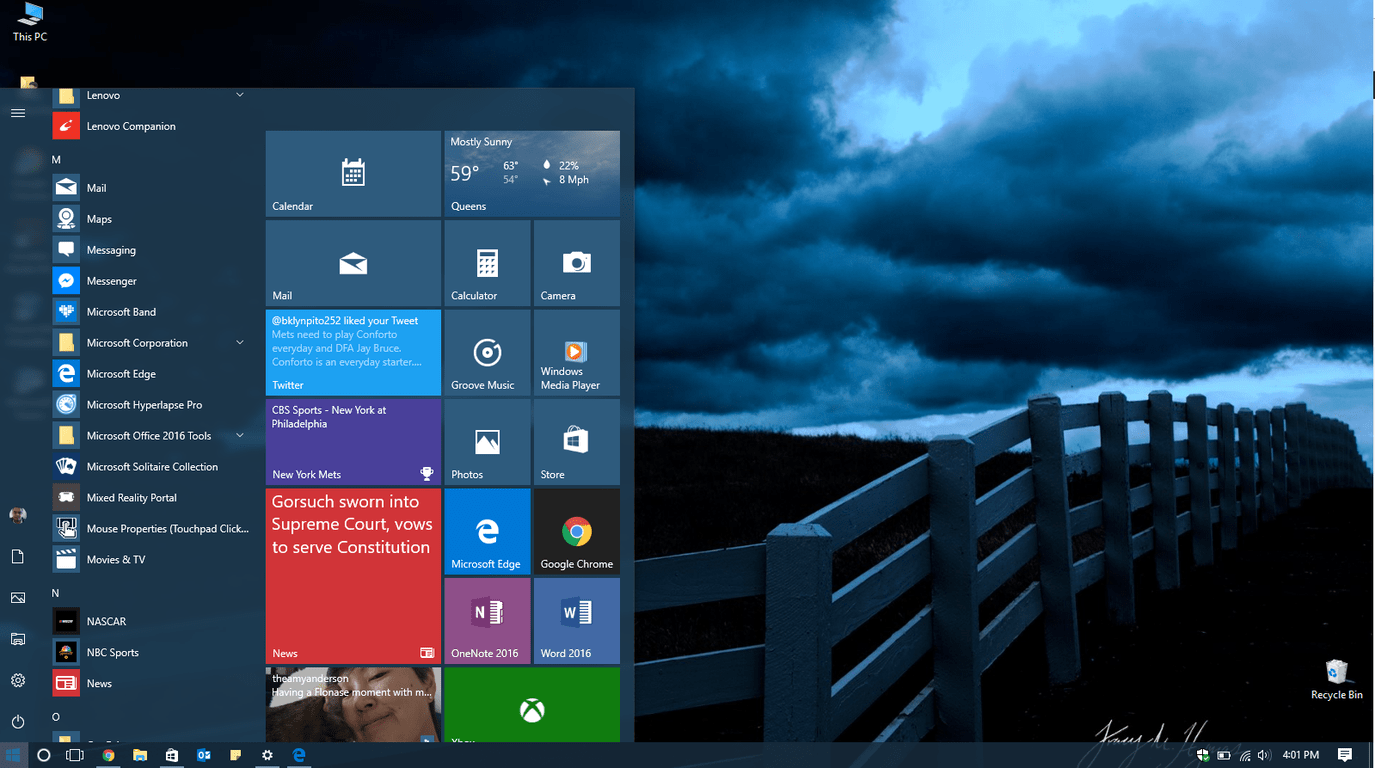 If any of these themes have caught your interest, you can find them by navigating to your system settings, then pressing on personalization. You can then click on "Themes" right along the left side, and press "Get more themes in the Store" button. This will open up a specific Windows Store area, only with Windows Themes. Once you've found the one that clicks with you, you can download it, and then press "launch," taking you back to the system themes page where you can select a theme of your own, or further customize the sounds, colors, and looks of an existing theme!
Share This Post: