The Surface Book is Microsoft's new ultimate laptop and is an amazing piece of hardware that can be used in various ways to keep you productive. Just because it looks like a laptop doesnt mean you are stuck using it as a laptop. You can detach it from the keyboard and use it as a powerful tablet. You can prop up the display in stand mode, or turn the device over and use it in tent mode. All these options help make you productive, no matter what the scenario.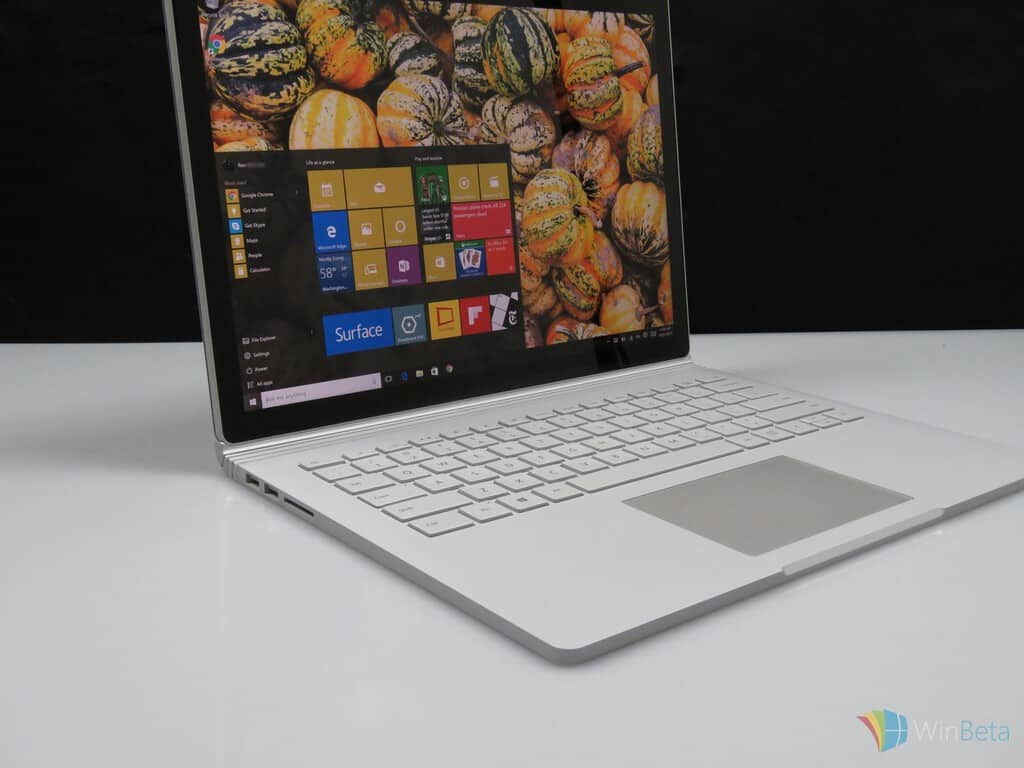 There are several different ways you can use your Surface Book to meet your productivity needs. First, and the default way to use the Surface Book, is the laptop mode. As you can see in the image above, this mode is the traditional laptop mode. Nothing exciting or revolutionary here, but definitely one of the big selling points of the Surface Book.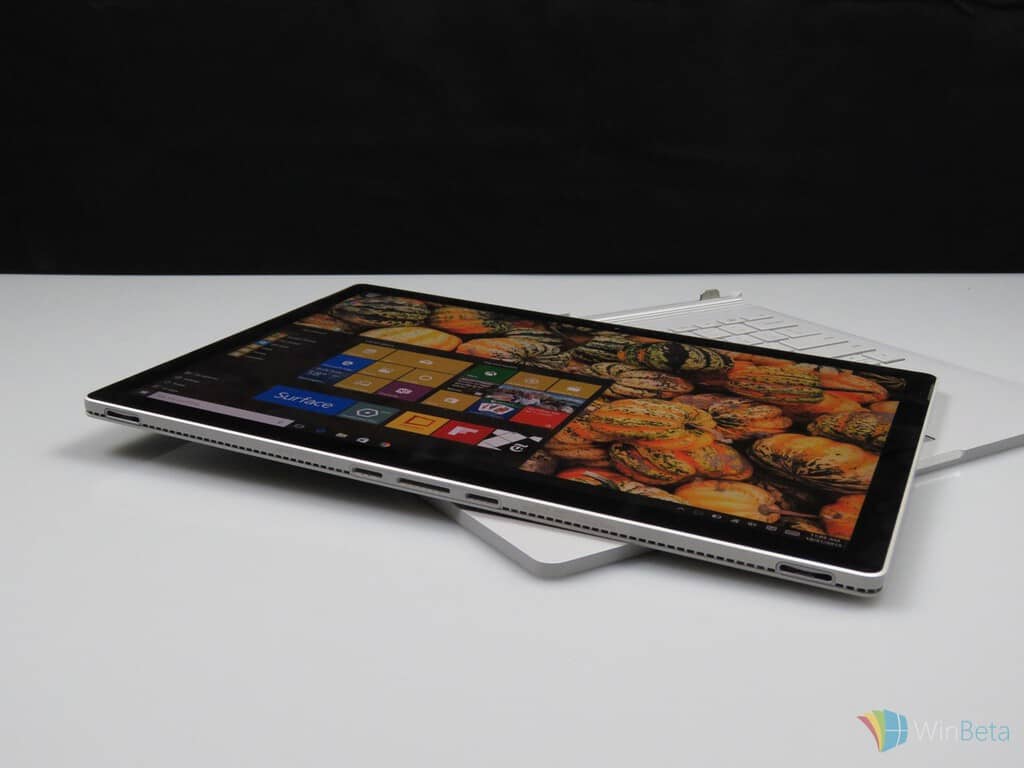 One big feature of the Surface Book is the ability to detach the display from the keyboard, effectively turning your Surface Book into a powerful Surface tablet. All you have to do is press the screen detach key located on the left side of the "Del" key and you can remove the display from the keyboard base.
You can sit on the couch or walk around with the device in your hands, having turned your Surface Book laptop into a powerhouse tablet.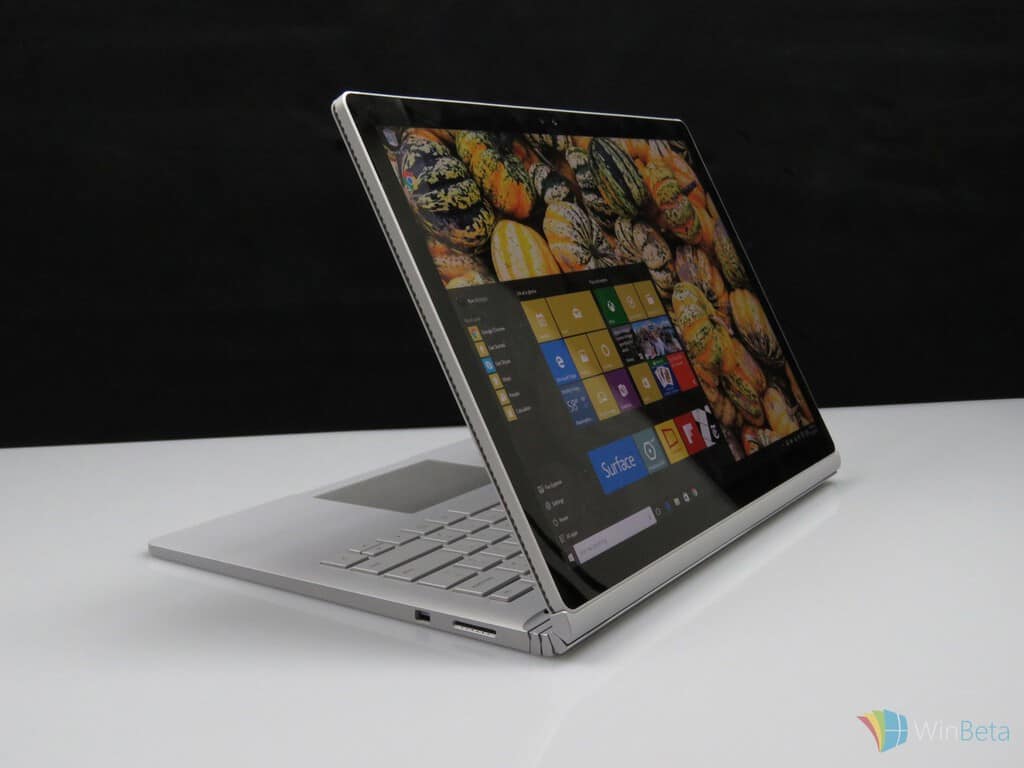 Instead of re-attaching your Surface display to the keyboard base the normal way, why not attach it backwards? In this mode, you can effectively use your keyboard base as a stand -- perfect for use in the kitchen when you want to display a recipe on-screen or if you are watching a movie on netflix.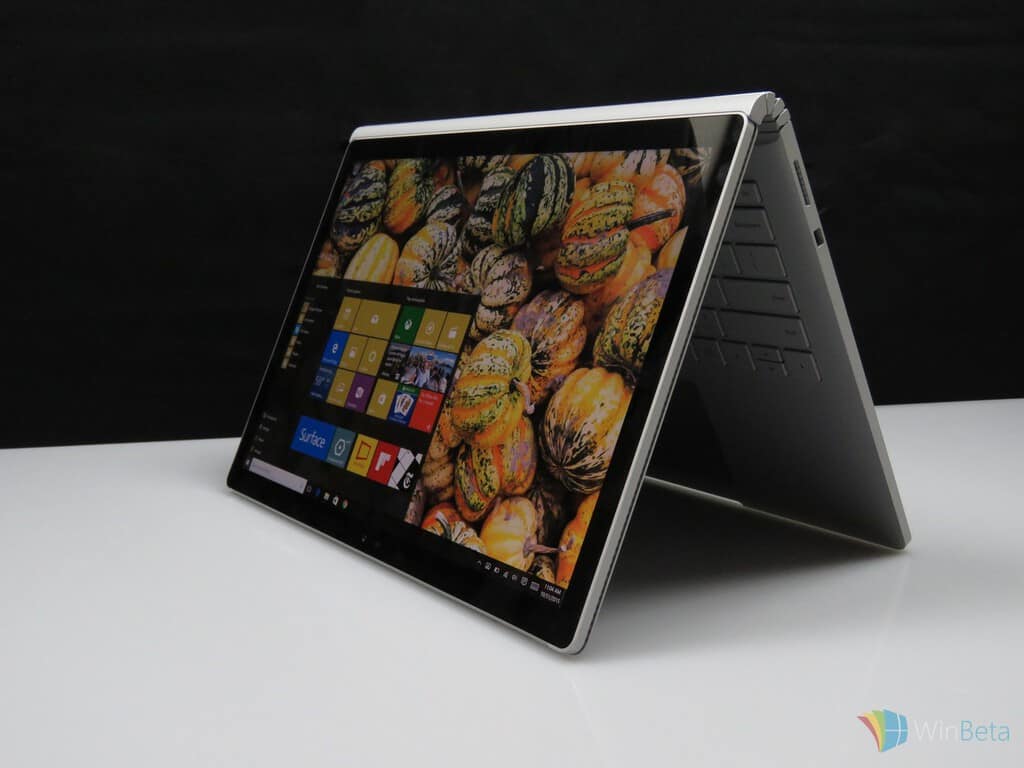 An alternative mode to this is called the "tent mode" that other device manufacturers like Lenovo often tout. Similar to the above scenario, you can use this mode to watch movies or view presentations with ease.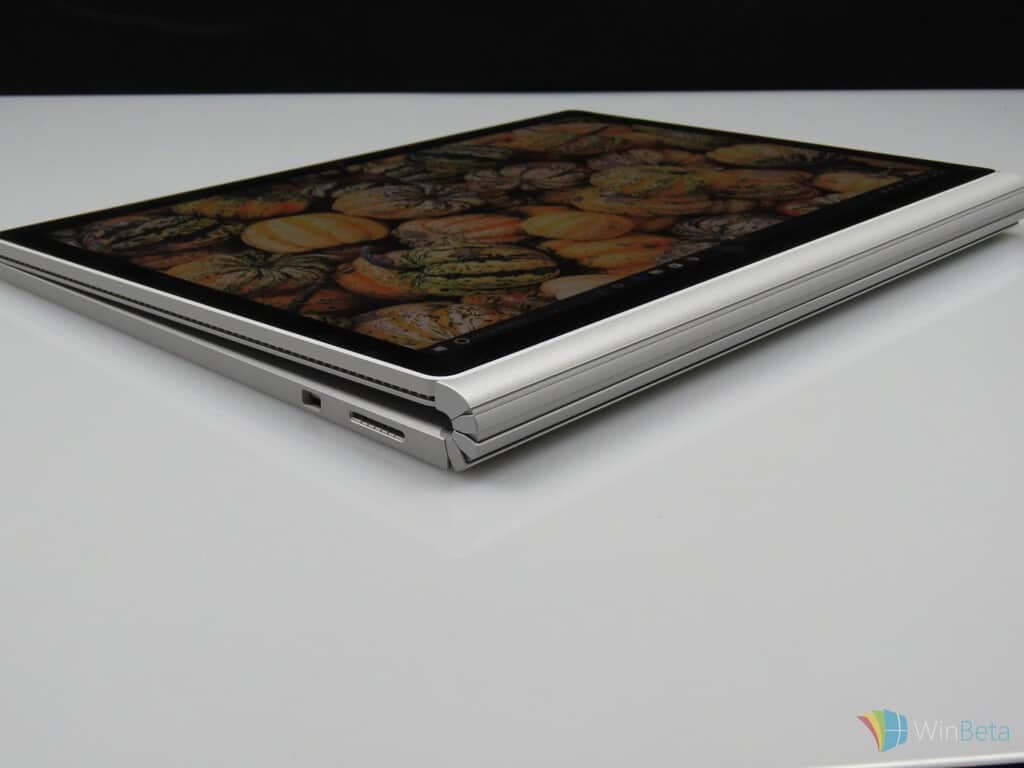 And finally, you can fold back the device the opposite way (as long as the display is inserted the opposite way), effectively turning your Surface Book into a tablet with the keyboard attached to it. This is yet another interesting way to use your Surface Book, but may not feel as practical as the above listed modes.
Which mode do you tend to use the most? I personally prefer the first three modes, with the default laptop mode obviously being used the most. There are times where I am on the couch and I want better "lapability" so i'll use the tablet mode instead. Or i'll insert the display backwards onto the keyboard base so I can set the Surface Book on a table while I view a presentation or watch an episode on Netflix.
Share This Post: