Tomorrow is the big day when Microsoft will show off a new lineup of Windows 10 devices to showcase the best Windows 10 has to offer for the next generation of PCs. Don't forget to bookmark our page which will contain all of the latest news to come from tomorrow's events as we will be there in person covering it all.
We can almost certainly expect to hear about the rumored Lumia 950/950XL, and maybe the 550, which will be the first phones to launch running Windows 10 Mobile. We should also expect to see the Microsoft Band 2 and of course hopefully the next generation of the Surface Pro. Recently, we've reported on the multiple, almost overwhelming, amount of leaks of the new Lumias. We've even seen renders of the new version of the Band, but despite all of these leaks, we still know very little about the Surface Pro 4.
One thing is for sure, it has been a long time since a refresh of the Surface Pro line. The Surface Pro 3 was announced 16 months ago, also at an event in New York. For comparison, previous cycles between iterations of the Surface Pro line were less than one year. One of the most likely reasons for the long delay in introducing a new Surface Pro is because of the delay in Intel's latest generation of processors, the 6th Generation Intel Core chips, also known as the Skylake microarchitecture.
Skylake is a 'tock' in Intel's 'tick tock' release cycle. The tick tock cycle features first a shrinking of the CPU architecture, the tick, which is then followed by a new microarchitecture, the tock. What this means is that the previous generation before Skylake, known as Broadwell, was simply a miniaturization of the older Haswell architecture. Skylake however is the tock, or a brand new microarchitecture produced at the incredibly small 14nm scale that was achieved in Broadwell.
But what does this mean for the Surface Pro 4? Skylake, after some delays, is finally available for the commercial market. As we reported last month, Intel recently unveiled the full lineup of 48 new Skylake processors that will be powering the next generation of PCs. At this point it would be a backwards step if the Surface Pro 4's contained anything other than a Skylake chip.
So which of the chips announced by Intel could Microsoft choose for the Surface Pro 4? It could come down to whether Microsoft wants to make an ultra slim fanless Surface Pro 4, or still include a fan to cool a more powerful CPU. The unveiling of Broadwell's 14nm architecture included a brand new line of chips called Y-Series, more commercially known as Core M. These dual core chips focused on low power consumption so battery life is extended and the chip itself never gets hot enough to necessitate a bulky internal fan to cool the device.
Y-Series (Core M)
The Core M chip was prominently featured in the Lenovo Yoga 3 Pro convertible as well as the recent MacBook. But while Core M allowed for ultra-lightweight and slim form factors, it left something to be desired for performance. Most recently, the new A9 chip in the iPhone 6s has been spotted as outperforming the MacBook's Broadwell generation Core M in single core benchmark tests.
Intel seems to have somewhat recognized this perception of the Core M brand, and announced there will be four versions of the Core M. Similar to the Core i chips, there will now be a Core m3, two Core m5s, and Core m7. The fastest one, the Core m7, will feature
2 cores, 4 threads
Base frequency of 1.2 GHz
Maximum Single Core Turbo of 3.1 GHz
Maximum Dual Core Turbo of 2.9 GHz
Intel HD Graphics 515
L3 Cache 4MB
TDP 4.5W
LPDDR3/DDR3L Memory Speed support of 1866/1600
The less powerful Core m3 will also be dual core, and feature a maximum single core turbo clock speed of 2.7 GHz, and maximum dual core turbo of 2.5GHz. It will have the same support for RAM, Graphics, L3 Cache and TDP as the m7.
What is significant to note about Skylake Core M chips though is unlike other Skylake chips, they do not support DDR4 RAM. DDR3 RAM has been around since 2007, and while its speeds have been increasing, DDR4 stands to be a significant upgrade with higher module density, lower voltage requirements, and higher data transfer rates.
Intel Core U-Series
If Microsoft decides not to go with Core M, the next step up in Intel's line of Skylake Chips is its U-Series of Intel Core Processors. In all Intel has launched 14 Intel Core chips in the U-Series. They all are dual core with 4 threads and support either DDR3 or DDR4 RAM. They range from the i3-6100U, which runs at a base clock speed of 2.3 GHz, to the most powerful chip in the line, the i7-6567U which has a base frequency of 3.3GHz with a single core turbo of 3.6 GHz and a dual core turbo of 3.4 GHz.
Those clock speeds are comparable to lower end Intel Core desktop processors in the Broadwell generation, which have a much higher power consumption. But the high end of the U-Series (the i7-6567U, the i5-6287U, the i5-6267U, and the i3-6167U) all also have a TDP of 28 W, as opposed to the rest of the U series which has a TDP of 15 W. Meaning they are even more power hungry and will drain a battery faster. And of course the more power they are consuming, the hotter they will get, necessitating an internal fan to cool the processor.
Intel Core H-Series
There is still one more line of Skylake mobile processors that Microsoft might consider for packing even more processing power in the Surface Pro 4. Intel also introduced the H-Series of Intel Core Mobile Processors. The Core M and U-Series are both dual core chips, meaning the CPUs contain just two cores. But the H-Series of Mobile processors contain 4 cores and 8 threads, which is more in line with most Intel Core desktop processors.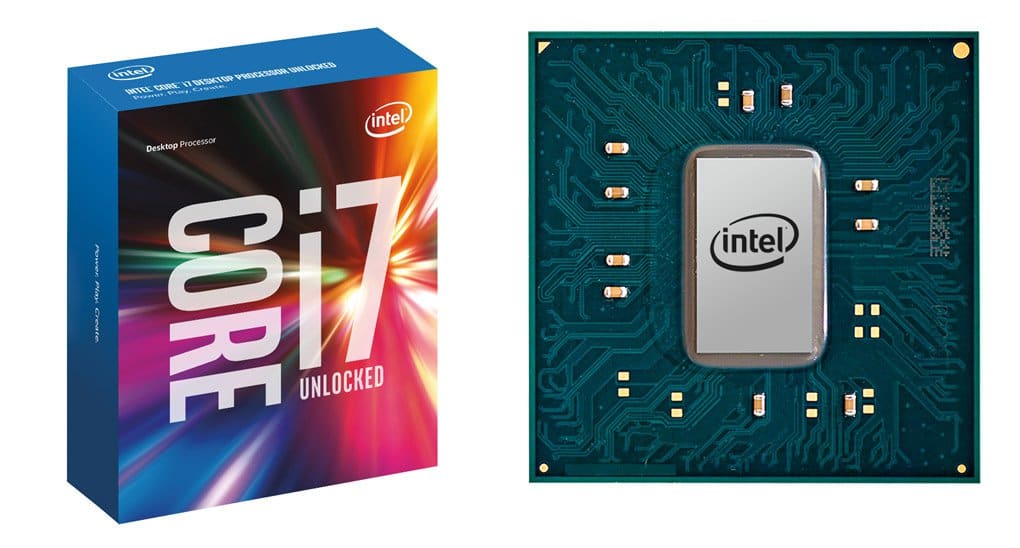 These chips range from the high performance i-76920HQ to the less power hungry i3-6100H. In all there are four H-series i7s, two H-series i5s, and one H-series i3. The i7s and i5s all have a high power draw of 45W and come with DDR3 and DDR4 support. Notably the DDR4 speed support reaches all the way up to 2133 MHz in the H-Series. The i5's feature 6MB of L3 Cache and the i7's have 8MB. The lowest power i3 has a base clock speed of 2.7GHz while the fastest i7 in the series has a base speed of 2.9 GHz, single core turbo of 3.8 GHz, and a maximum quad core turbo of 3.4 GHz.
In Conclusion
Will the new Skylake chips make for phenomenally faster mobile computing that is mind blowing? Probably not, especially if you are already used to working on a device with the Boardwell 14nm microarchitecture. But it should be impressive especially for the power-user with the support of new DDR4 RAM. Why Skylake really matters for the Surface Pro 4 is that it allows devices to more efficiently use power and scale up processing for new features in Windows 10 such as voice activation for Cortana, WiGi wireless device pairing, and Windows Hello enabled machines.
Of course it should be mentioned that there has been a growing number of rumors that there may be two version of the Surface Pro 4 – one with a 12 inch display and another with a 14 inch display. It is possible that the Microsoft could hedge their offering by using Core M in the smaller 12 inch display to make a sleeker, fanless 2-in-1 and still offer the power user more of a desktop replacement option with the 14 inch version of the Surface Pro 4 featuring a U-Series or even a quad core H-Series chip. But Microsoft has done an incredible job of leaving us in suspense with regards to the Surface Pro 4, and all the rumors are still definitely just rumors at this point, less than 24 hours until the unveiling. So keep taking the news with the usual grain of salt for just one more day.
You can browse Intel's lineup of Skylake chips, and stay tuned to WinBeta for all the latest news from tomorrow's much anticipated event!
Share This Post: